Become a Grapepedia retailer
We are sorry but currently none of our retailers deliver to United States of America. We constantly add new retailers, please come back another time, meanwhile enjoy Grapepedia.
Viorica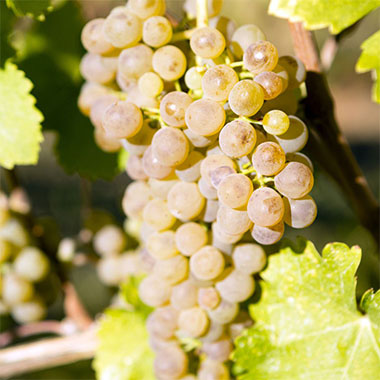 Viorica is a rare light-skinned white grape variety indigenous to the Stefan Voda wine-growing region of Moldova. Viorica is a hybrid grape made by crossing the two red grape varieties Seibel and Aleatico, and paradoxically the result is a white grape. It is a symbol of the Moldovian white wines mainly used in the production of local sparkling and table wines since 1969. Viorica is traditionally vinified off-dry or semi-sweet, giving birth to truly unique and distinguished wines. The grape variety has a strong personality with floral, citrus, and spicy aromas, sometimes also has a touch of honey. It is unfortunately planted only in Moldova, and it is consumed within the country.
Get in touch
Share with us your favorites if you haven't found them yet, help us