Become a Grapepedia retailer
Sangiovese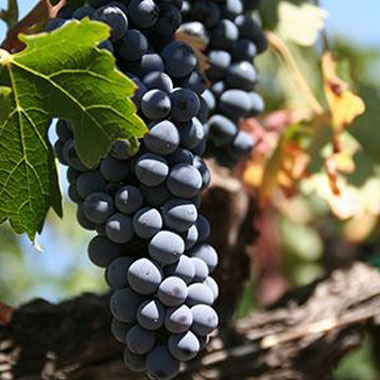 The Sangiovese grape has ancient and uncertain origins and the origin of the name is even more uncertain, Sangiovese is a grape that changes significantly its characteristics depending on the climate and altitude at which it is planted. Sangiovese is Italy most planted grape variety and it is mainly found in Tuscany and Emilia Romagna.

Tuscan grown sangiovese, and all its clones, are found in all Tuscan wines, from Chianti to Brunello di Montalcino, from Nobile di Montepulciano to Morellino di Scanzano and its flavour varies from dark fruit to, spice, tobacco, leather. Sangiovese wines tend to have marked tannins and high acidity.

The Sangiovese grape is also grown in Umbria, used in many wines including the Montefalco Rosso, and it has now slowly started to appear outside Italy, from California to Argentina to Austrialia, with mixed results so far.
Get in touch
Share with us your favorites if you haven't found them yet, help us