Become a Grapepedia retailer
Carmenere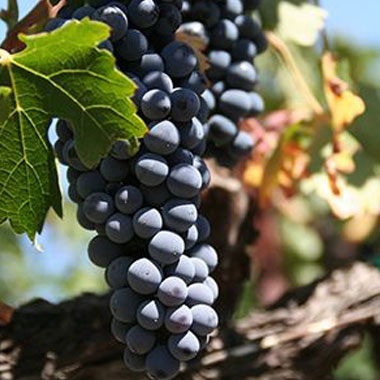 Carménère is a dark-skinned red grape variety native to Médoc region in Bordeaux. In the 1800th century Carménère was widely planted there and was part of the Bordeaux Blend, but failed to survive the phylloxera invasion, and only a very small amount of it is planted today. On the other hand, it has become one of the emblematic red wines of Chile, considered as a national grape.

Great results are achieved in the regions of Salta, Colchagua, Aconcagua and Central Valley. Carménère can produce full-bodied wines with an intense red colour and aromas of black fruit, bell pepper, spice, herbs and berries. Its tannins are soft and resulting in wines that are very accessible when young. There are many single-variety expressions, and also often used in blends.

It can be found as well in Argentina, Brazil, Croatia, Italy, New Zealand and the United States.
Get in touch
Share with us your favorites if you haven't found them yet, help us