Become a Grapepedia retailer
Cabernet Franc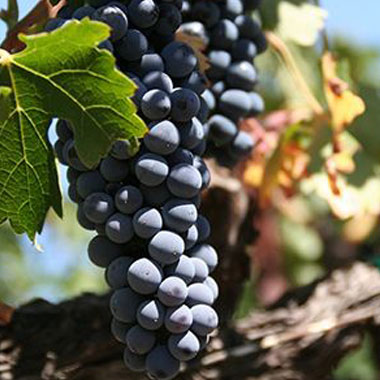 Cabernet Franc is a dark-skinned grape variety originating from France and grown in most wine-producing countries.

The variety is most famously known as the third grape of Bordeaux and can be found in many of the world's top Cabernet Sauvignon and Merlot blended wines. It appears very often in blended red wines, where it adds herbaceous accents of tobacco and dark spice, but it can be found as single variety wine as well. Its varietal wines are light to medium-bodied and often show vegetal character in particular green bell peppers.

Cabernet Franc's exact home is accepted as Libournais in Bordeaux. Within this region are the prestigious and top-rated villages of Pomerol and Saint-Émilion, where some of the most highly regarded Cabernet Franc wines come from. Cabernet Franc form the Loire Valley is capable of producing juicy, spicy and tannic wines from the appellations of Chinon, Samur and Bourgueil. Examples are the glorious Château Cheval Blanc mainly made from Cabernet Franc and Château Ausone which is equally split between Cabernet Franc and Merlot.

Outside, France the grape has found home in Canada used for production of icewine, Italy, mainly in Friuli Venezia Giulia, South Africa, Bulgaria, Australia and California.
Get in touch
Share with us your favorites if you haven't found them yet, help us