Become a Grapepedia retailer
Airen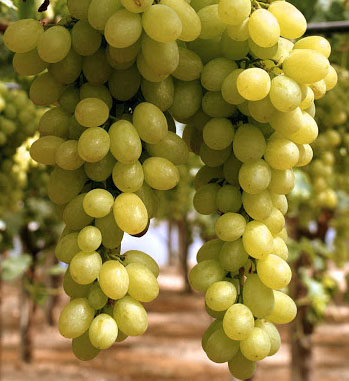 Airén is a light-skinned white wine grape variety native of La Mancha, wine growing region located in the central part of Spain.

The grape is well known for easy drinking white wines and largely used for the production of distillates. In fact, it is largely planted throughout central Spain and once was the most planted grape in the world with plantings only in Spain, currently is the 4th most planted.

Airén is mainly found in La Mancha and Valdepeñas, where hot, dry conditions and poor soils made it the seeming only choice. The grape has a high yields and low maintenance requirements, and it is sometimes blended with Tempranillo to create lighter red wine. With modernisation of wine techniques, the Airén grape is now producing simple, refreshing, dry white wines of reasonable quality. The grape variety is only to be found in Spain.
Get in touch
Share with us your favorites if you haven't found them yet, help us