Become a Grapepedia retailer
Super Tuscan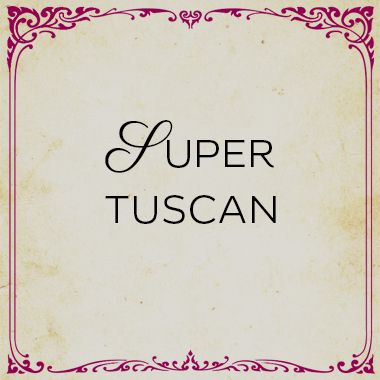 A Super Tuscan is not really a wine but a category of wines.

The term Super Tuscan was created to define any Tuscan red wine that did not meet the DOC or DOCG regulations and it was a response from winemakers to the strict DOC or DOCG rules that had nothing to do with quality and prevented them from, sometime, making great wines.

These wines were initially classified as "vino da tavola", table wine until 1992, when, with the creation of the IGT category, most of the wines moved up. It is generally agreed that the first SuperTuscan was Sassicaia, now one of the best wines in the world, not just Tuscan or Italian.
Get in touch
Share with us your favorites if you haven't found them yet, help us