Become a Grapepedia retailer
Karasi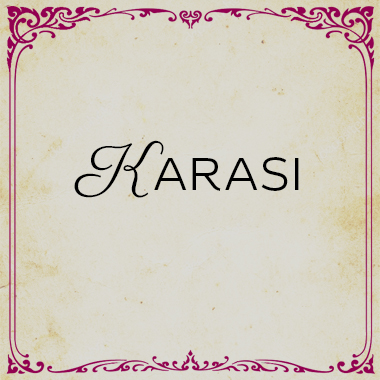 Karasi wine is a traditional wine made according to ancient fermentation and maturation technic called "Karas", Armenian for amphorae. The amphorae vessels differ in terms of shape, volume, and type of clay.

The Karasi is dug into the soil up to their neck, and are used for both fermentation and further ageing. They might be buried into the ground completely or partially, depending on the result the winemaker wants to achieve. Nowadays the Karasi are almost forgotten, but some producer, which are keeping the Armenian traditions and combining them with the modern technics, are still using clay pots. Usually, the Karasi is left at between 17—22 °C, which helps the wine turn out more stable and acquire its amazing and characteristic aroma.

The specialists in the old wine making process believe that the wine may lose its complexity in a Karas, which is why vinification requires extra attention and care. For a red wine to be produced in Karasi only the best grapes are picked, preferably from old vines. The stalks are removed and fermented with the skins. They are left at least several weeks to ferment in the Karasi at low temperature. After that the wine is transferred for malolactic fermentation in Caucasian oak barrels, forming a truly unique style. The most popular grape varieties used for the making of Karasi wines are the red Areni and the white Voskèat, and it is produced in all major Armenian wine-growing regions including Vayots Dzor, Ararat and Armavir.

Karasi wines are gaining popularity all over the world thanks to the big investments made by the Armenian wine industry.
Get in touch
Share with us your favorites if you haven't found them yet, help us